Growing Up in Old Hollywood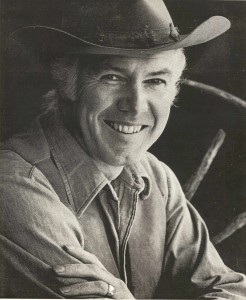 For all of you who love "MOVIES," here are some fun personal behind the scenes stories, as I had the privilege of growing up in the motion picture business.
I'm Grenade Curran. You don't know me, but you do know many of the great movies and motion picture stars that I had the rare privilege to work with while growing up.
I was born into the movie business… Old HOLLYWOOD.
Family:
My mother, Marion, father, Charles, my Uncle Jack, (my mother's brother), and my cousin John, (Uncle Jack's son) and me all worked for MGM. Later as an adult I worked for all the major Studios.
Our home base studio was Metro-Goldwyn-Meyer (MGM), with the famous roaring "Leo" the lion logo. My living room was many a famous movie sound stage set and my backyard was 3 of MGM's biggest movie back lots in the world.
I grew up with the greats like, Errol Flynn, Roy Rogers, Clark Gable, Robert Taylor, Jeanette McDonald, Deanna Durban and Elizabeth Taylor, to name a few.
My mom put me in my first commercial when I was just a baby. As I grew into a kid I was recruited to play a cabin boy on a ship in a pirate movie, swinging from the rigging while the special effects crew created monster waves that washed over us. I don't remember the lead actor but it was so much fun. I remember running with kids over the bridge on the back lot in a Danny Kaye movie.
Clark Gable asked my dad to be his personal camera man and stand in/photo double. Daily business deals led to a friendship with my dad and Clark Gable. I had the privilege of hanging out with them, most days after school. Clark would love to tease me and pester me and mess up my hair. All three of us even came on several hunting trips to Utah.
My mother's girlfriend was Arlene who was Roy Roger wife. My dad's reputation as a good cameraman led him to be asked by Roy Rogers to be the family's personal cameraman. My sister and I would take care of Trigger and we got to ride him all the time. We also played with Cheryl Rogers, the older daughter and the other kids.
Acting:
As I grew up, at MGM, I was picked and put in Dory Cheri's acting and coaching class, then later to 20th Century Fox's Ben Bard's acting talent class. A couple of years later, I signed up for Richard Boone's impromptu acting class. He became the famous "Paladin" western TV series. In that class also starting their careers were James Colburn, Vince Edwards, Michael Landon, Doug McClure and several others who launched their careers because of Boone.
Dancing:
In the 1940s my mother put me in dance/ballet classes, which I put to use later at MGM in Nico Charisse's dance studio in Hollywood when I was sent to a dance cattle call at MGM and got picked as a BG dancer in a musical film titled, "Rosemarie." The choreographer had Marge and Gower Champion come look at me and I got picked for a BG dancer for "7 Brides for 7 Brothers,"
and doubled Frank.
After the movie shoot, Marge and Gower told Gene Kelly who came and watched me and put me in "Singing in the Rain" as a BG and street dancer. Gene told Fred Astaire about me and I got picked to work with him on the films, "Silk Stockings" and "The Band Wagon."
Nico Charisse picked me for a rehearsal dance partner with Eva Gardner on the Academy award winning movie, "the Barefoot Contessa."
Production:
Through the years, I learned the craft and the tricks to perform in front of the camera with acting and dancing. But in my heart, I really wanted to work behind the camera in production. I worked my way up through wardrobe, set production, budgeting, production manager, unit manager, assistant production manager, and then directing and producing. This decision changed my life's direction for my career.
In the 1950's, MGM sent me to Walt Disney Studios to work as a safety diver on "20,000 Leagues Under the Sea," starring Kirk Douglas. That led me to work on "Davy Crockett," with Fess Parker and "Mouseketeers," with Annette Funicello.
Walt called me up to his office and assigned me to work on the World Premiere Invitational Opening live telecast of Disneyland, with all the movie stars. I rode in the autopia car in the very first Mickey Mouse, Donald Duck main street parade, with the MGM actor, Don DeFore. Throughout that historic day, I worked with the key TV host, Art Linkletter, and co-hosts Ronald Reagan and Robert Cummins.
I was also privileged to do voice characterizations such as a dog and a chicken in the animated cartoon feature, "Lady and the Tramp," and voice over and dubbing for the actor James Mason on "20,000 Leagues Under the Sea."
Movie Production:
Throughout my career, I worked on many film productions and with other studios. To list a few:
"The Professionals," at Columbia Pictures, starring Burt Lancaster & Lee Marvin.
"Camelot," Warner Brothers Studios, starring Richard Harris & Vanessa Redgrave.
"Will Penney," Paramount Studios, starring Charlton Heston & Ben Johnson.
"Planet of the Apes," 20th Century Fox, starring Charlton Heston.
"The Great Bank Robbery," Warner Bro. Studios, starring Clint Walker & Kim Novak.
"The Legend of Lila Claire," MGM Studios, starring Kim Novak & Ernie Borgnine.
"Comancheros," independently produced, starring John Wayne & Stuart Whitman.
"There Was a Crooked Man," Warner Bro. Studios, starring Henry Fonda & Kirk Douglas
"Sergeants 3," Paramount Studios, starring Frank Sinatra & Dean Martin.
"Cold Turkey," MGM/United Artists Studios, starring Dick Van Dyke & Bob Newhart.
"The Greatest Story Ever Told," MGM, starring Max Von Siddal, Charlton Heston, Telly Savalas.
Television:
I worked in television productions such as "I Love Lucy," "Beverly Hillbillies," "F Troop," "Voyage to the Bottom of the Sea," "Lost In Space," "Phyllis Diller Show," "Combat," "Cimarron Strip," "Garrison's Gorillas," "King and Queen for a Day," to name a few.
Independent film production:
I always wanted to make my own movie. So with all the years of experience being in front of the camera and behind the camera, as an independent film producer, I produced the film, "Ransom Money," starring the Academy award winner, Broderick Crawford. We finished the film in Las Vegas, Nevada and because I had worked for Howard Hughes earlier, he assisted me in the finish and final production of the movie.
Role the Credits:
I have been blessed and had so many wonderful experiences with some great people. This gives you a brief glimpse of my life on and off the movie set in Hollywood.
As they say in the movie industry….Role the credits.
Click on for more fun stories and pictures of the movie memorabilia wardrobe and props.
by tscott and comments are closed.